Think of the "Sound of Music" and the majestic snowy Alps, and you are transported to magical Austria. It's one of the dream destinations of tourists who are lovers of music, and who would like to visit famous settings of classical and historical stories involving the arts. With the Schengen Visa now in place among the EU countries, it's now easy to hop from one place to another, as no visa is now needed, unlike before. You can well then find yourself effortlessly in this lovely country, be it by land or by air.
Austria is also known for its classical musicians, one of them, the famous Austrian composer Johann Strauss II, composer of the well-known Blue Danube Waltz. Another one of the most famous is also Wolfgang Amadeus Mozart, composer of timeless musical pieces, some called serenades, on the lighter side, played at not-so-formal outdoor concerts (a most famous sample of this is "A Little Night Music"); others are the formal operas, the most famous of which is "The Marriage of Figaro".
You can also tour and see the majestic Alps itself; it depends on which guided tour you choose. Discussion on these famous snowy heights is more taken up under historical Austria. After the Alps, the famous city of Vienna should be next, and almost all guided tours of Austria include this; it would be unthinkable to miss this.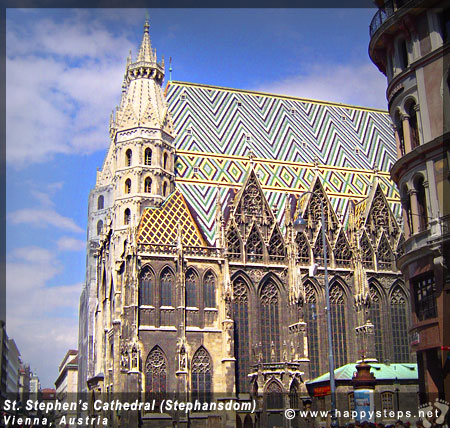 Vienna, one of the famous cities in Austria, being home to the Austrian Emperor though long before, could be considered as historical. This was also where the brilliant, timeless Mozart lived and wrote his musical works, though he was born in another historical and beautiful city of Salzburg. There are dozens of places important to culture, music and arts to visit in this city.
Not to mention the many fascinating villages and towns, you have many choices of interesting and charming places you can tour around in Austria. Sampling the native delicacies in an out-of-town area, and meeting the locals, could also make your visit enjoyable and memorable.