Seeing an old Gothic cathedral in Prague, walking among the ruins of an ancient city in Thailand, or hiking along a Bronze Age burial site in Finland – that feeling of being in awe and the realization that you've finally arrived at one of your dream destinations is simply indescribable.
When it comes to my dream travel destinations, most of them are the buildings and places studied and sketched way back when I was still taking up Architecture. In our history subjects, we learned about ancient buildings and structures as well as the modern and contemporary ones. We looked into the lives of well-known architects and builders from the past and their brilliant contribution to the different eras of art and architectural styles.
The Sagrada Familia by Antoni Gaudi in Barcelona, Spain, is one of those historical churches that most students of Arts and Architecture can't disregard or forget, mainly because of its distinct and beautifully intricate design, a mix of Gothic and Art Noveau, which even art critics describe as extraordinary.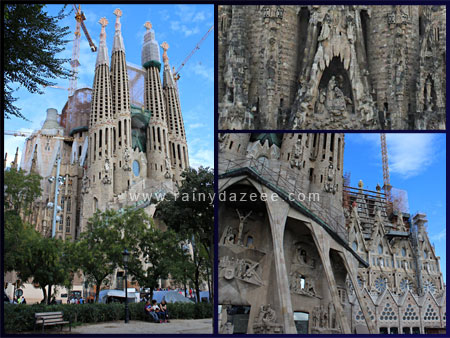 Sagrada Familia by Gaudi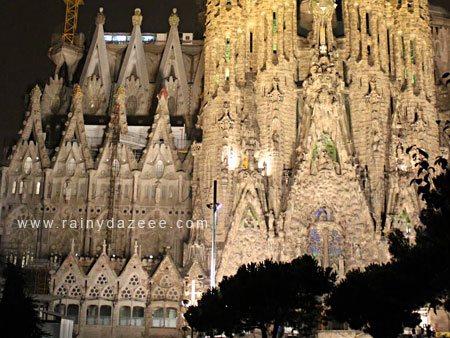 Up close, details of the Sagrada Familia exterior
Initially built in 1882, it is still unbelievably unfinished and construction is ongoing, with cranes towering above. Designated as a UNESCO World Heritage Site, and considered as the international symbol of Barcelona, the Sagrada Familia was chosen as one of the 12 Treasures of Spain in 2007.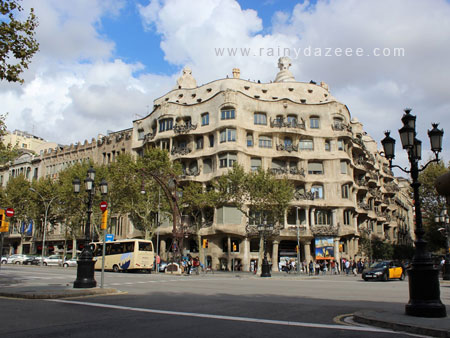 Casa Mila by Gaudi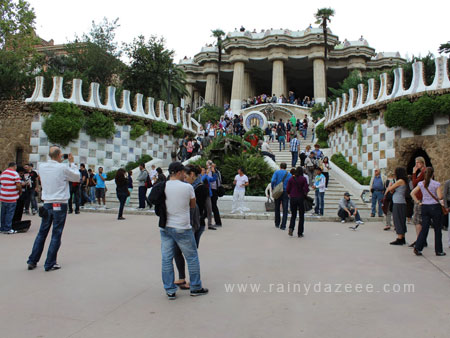 Park Guell by Gaudi
As one of the world's top destinations, Barcelona offers many options for tourists to enjoy – visiting historical landmarks and cathedrals, museums, parks and beaches. According to my sister who recently visited Barcelona with her family for six days, it is best to book your accommodation early and consider staying at hostels or B&Bs if you're on a budget. They were fortunate to have stayed in an apartment located near Sagrada Familia and could even view it from their window. Her hubby's brother, who's based in Barcelona, was the one who chose the place and booked for them. Not everybody has a relative or friend in Barcelona though, but one can easily book for the best hostels in Spain at Hostelworld.com, an online resource for worldwide travel deals – simply input your destination and trip details and a list of accommodations will be generated which can be filtered according to availability, rating, price and other factors.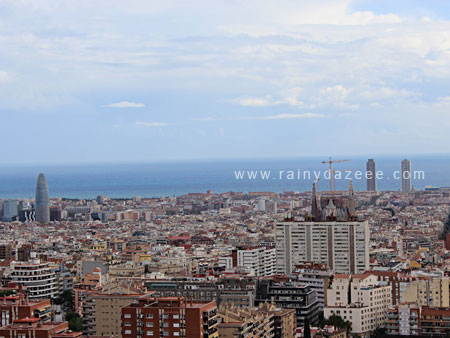 Barcelona skyline as seen from from Park Guell
Aside from Gaudi's works such as the Casa Vicens or the Casa Mila which are both UNESCO World Heritage Sites, Barcelona tourist attractions and points of interest include the Cathedral of St. Eulalia (Barcelona Cathedral), the Columbus Monument, Placa de Catalunya, Arc de Triomf, the National Museum of Art of Catalonia (Palau Nacional) and many more. As a city rich in history, art and culture, and situated by the Mediterranean Sea, it's no wonder that Barcelona was listed as first in the Top 10 Beach Cities by National Geographic, beating even Honolulu, Hawaii and Miami Beach, Florida. A haven for tourists indeed!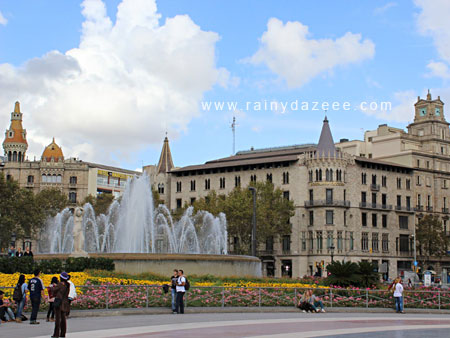 Placa de Catalunya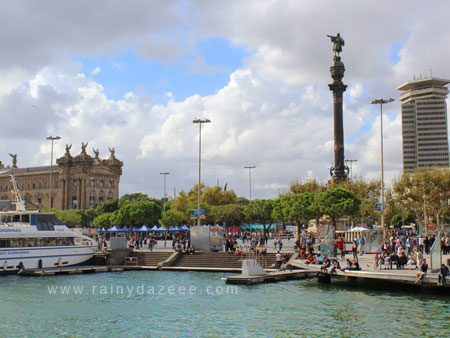 Port Vell (with Columbus Monument)
Among the many exciting experiences in travel is seeing and touching, for real, those old historical buildings and landmarks that you've only seen from the stunning photos published in travel websites, guides and brochures. Even years after our family vacation in Europe, I still can't imagine having made a trip to this continent; it was surreal even when I look at our travel pictures now. So, when that blessed opportunity to travel to Barcelona would come, I'm sure that the thrill of finally arriving at one of my dream travel destinations will surely be an unforgettable one!
Thanks to rainydazeee.com for the beautiful photos!